Nashville PITTIE is an advocacy group built on the principle of education through compassion. PITTIE stands for "Pit Bull Initiative to Transform Image and Educate". The goal of Nashville PITTIE is to restore the Pit bull's positive image by: dispelling myths surrounding the breeds called "Pit bulls" through education, promoting responsible ownership, and promoting spay/neuter programs and the importance thereof. Nashville PITTIE strives to bring to light the true character of the Pit bull and the invaluable contributions they make as family pets and service companions, as they have for generations.
"I am only one; but still I am one. I cannot do everything, but still I can do something: I will not refuse to do something I can do."

-Helen Keller
​​​​​​​​​​​​​​​​Nashville PITTIE
(Pit bull Initiative to Transform Image & Educate)
P.O. Box 1146 Goodlettsville, TN 37070-1146

---
​Nashville PITTIE is a non-profit organization.
​
​With your support we are able to provide education & advocacy
​as well as assist with Spay/Neuter,
and ​surrender intervention.
It's the cause that is wounded: When one pit bull advocate attacks another
​


We believe that we can accomplish more by building a coalition of advocates from diverse backgrounds. We may not agree on all issues or have the same ideas on how to best accomplish a goal, but we believe that we can still accomplish more working together, and most certainly by NOT working against each other.

​
Don't forget to check out all our Adopt-A-Bulls, too!
Our list is updated frequently!​
During Thanksgiving weekend, 65 dogs were discovered rescued from a property in Cheatham County, TN by Animal Rescue Corps and Cheatham County Animal Control. The dogs were found living in deplorable conditions from an apparent dog fighting operation, emaciated and needing emergency medical care.
Since being rescued, the dogs, mostly American Pit Bull Terriers, are being rehabilitated and nursed back to health. Once evaluated by a Veterinarian, the dogs will be placed with approved rescue partners.
We cannot help these babies without FOSTER HOMES! Medical care and training will be taken care by Nashville Pittie; we just ask that you provide some kibble and treat the dog as your own.
Email carlene@nashvillepittie.org for more information or complete our Foster Application in the menu bar above.​​​

UPDATE:
After becoming an Animal Rescue Corps placement partner, we happily took in Winnie, Fred, Tia, and Nicky from Operation Broken Chain, a rescue effort that took place in Cheatham County, TN where 60 dogs were removed from deplorable conditions.
Since becoming part of the Nashville Pittie family, Winnie, Fred, Tia, Leica, and Nicky have grown in their social skills with both humans and dogs. They are learning to trust and love, and that all humans aren't bad. A few of their favorite things to do are play outside, especially when it's muddy, earn treats, and, of course, sleep!
Please continue to follow these five remarkable dogs on journeys to their forever homes!​​

Want to know more about Winnie, Fred, Tia, Leica (Mama) and Nicky (adopted)? Check them our HERE!​​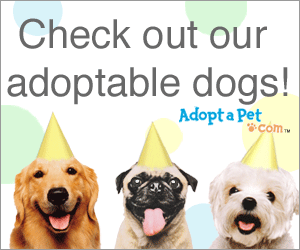 Phew! What a year 2012 was for Nashville Pittie! We rescued pitties during our inaugural launch of our rescue program, conquered stereotypes at Pit Bull Awareness Day, walked with Mayor at the Mayor's 5k Challenge, paraded at many festivals, rallied for the earth at Earth Day, supported our community at Nashville Pride, gave our hearts and resources to the dogs of Operation Broken Chain, displayed our smiles at Amiee Stubbs' Impression-a-Bull Gallery, played dress up at Barktoberfest, and spread good tidings in The 60th Annual Nashville Christmas Parade among other events.
Watch our 2012 Year-end Review on our YouTube channel!

Please continue to follow us as we learn and grow throughout the new year!
We're excited to soon present to you a few of our upcoming appearances and, of course, new adopt-a-bulls.
New, fun ideas and events keep us on our toes and paws. If you have fundraising ideas or know of events you would love to see us attend, send us an email at info@nashvillepittie.org!
Goodbye to the Old, In with the New